Tuesday, January 17, 2017
Posted by

scaramouche
at 6:00 PM
No comments:
Links to this post


Monday, January 16, 2017
In his final interview as POTUS with "60 Minutes," Barack Obama, who is obsessed--yes, obsessed--with the Israel "problem," couldn't resist taking a parting shot at the stiff-necked Jewish state:
WASHINGTON — The increase of Israeli settlements has "gotten so substantial" that it is inhibiting the possibility for an "effective, contiguous Palestinian state," President Barack Obama said Sunday, in his final interview as president.
Speaking to CBS' "60 Minutes," Obama dismissed the idea that there is a "major rupture" in the relationship between the United States and Israel after last month's decision by the U.S. to abstain from a United Nations vote condemning Israeli settlements.
"Because of our investment in the region, and because we care so deeply about Israel, I think [the U.S.] has a legitimate interest in saying to a friend, 'This is a problem,' " Obama said. "It would have long-term consequences for peace and security in the region, and the United States."
Actually...no. It's
Obama's "solution"
that would have dire long-term consequences--for a viable Israel.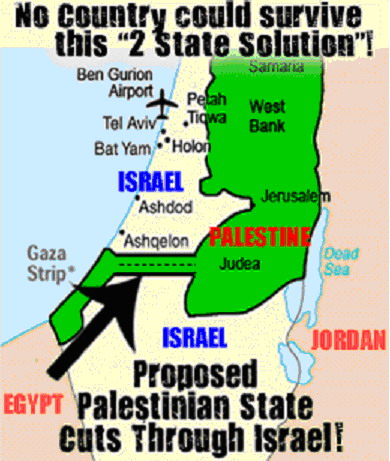 Posted by

scaramouche
at 8:45 AM
No comments:
Links to this post


Sunday, January 15, 2017
It's
in reference to Canada's willingness to sacrifice free speech
(via a Parliamentary-decreed ban on all "Islamophobic" expression) in hopes of securing a seat on the UN's Security Council:
"Given the current Government's stated goal of obtaining a seat at the United Nations Security Council, pressures from within and outside the country from powerful Islamic lobby groups, and the Canadian Government's demonstrated proclivity to advance the "Islamophobia" initiative with undue haste and in the absence of evidence, there is a real risk that the fundamental right to free speech by all Canadians will be unnecessarily curtailed to accommodate the sensibilities of a special interest group." Major Ret'd Russ Cooper
Posted by

scaramouche
at 11:18 AM
No comments:
Links to this post


No, really, supposing they did. Wouldn't
that
be the apex of insanity, the pinnacle of anti-Zionist skullduggery?
US Secretary of State John Kerry, who rebuked Israel recently over its settler activity on Palestinian territory, will join the talks on his farewell tour, along with delegates from the UN, EU and Arab League.
Talk about stacking the deck against the Jews!
Update: The funniest (in a sick-making, mordant sort of way) thing I've read all day:
Posted by

scaramouche
at 10:06 AM
No comments:
Links to this post


Oh, maybe not officially. And certainly not
de facto
or
de jure
. But definitely
in his own mind and in the minds of his supporters
.
Update: A song for the dear undeparted:
Happy trails to you!




We wish you'd go away.




Happy trails to you!




What more is there to say?




Pretending there's no Trump:

Why, that's just crazy.




We think you'll stick around b

ecause you're lazy.




Happy trails to you.




It's a brand new day!
Posted by

scaramouche
at 9:57 AM
No comments:
Links to this post